My great aunt Olive was one of the wise ones in my family. Before I give her chair away I'd best tell you her story.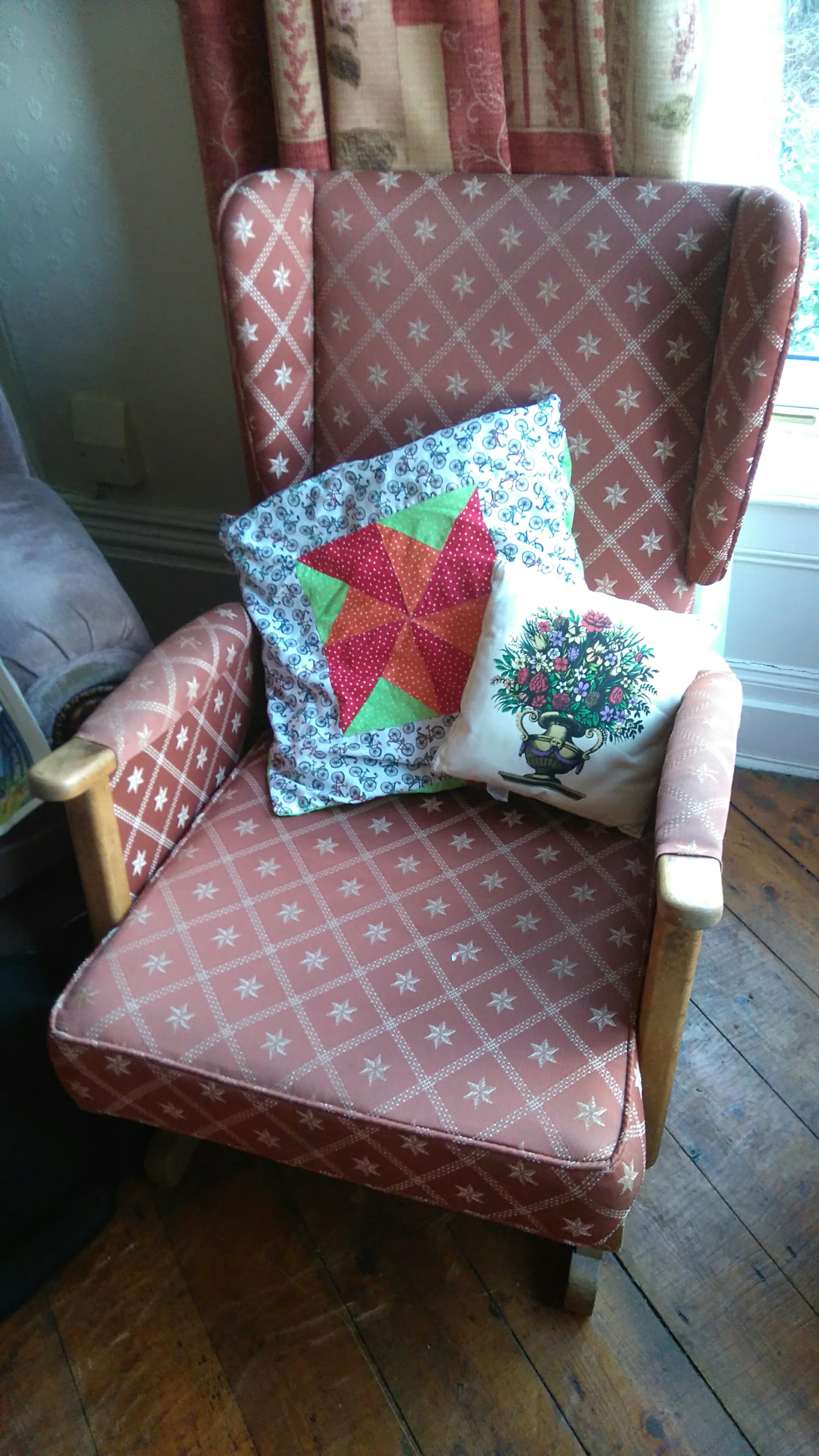 Olive was married to Len, one of the Sewell brothers. Anna Sewell of 'Anna Sewell and sons' was her mother in law and my great grandmother. Anna had five daughters and four sons, of which Len was the eldest, so he ran the business on a day to day basis. He was helped by George who had served as a submariner in WW2. They all lived at the fish shop in West Green Road, Tottenham, which was where I grew up.
Olive ran the multi generational household that gathered at the shop and where all family occasions were celebrated. We relied on the shop for the major part of our diet when I was very young. My mum would call in everyday before tea time and Len would give her something that was left of the fish on the counter. 'Fish makes you brainy' the uncles would always say and we thrived on it. I still love to eat fish above everything else.
On Saturday nights the whole family would gather at the shop. Each person was allowed to choose what they wanted for tea from the fish left that had to be used up (Sunday and Monday the shop was closed). You could choose anything but you had to 'deal with it' yourself, bones and all. We all learnt to fillet at an early age.
There would be stories and laughter. Uncle George would say daft things and get told off by Aunt Olive. There would be card games of rummy and cribbage with Newmarket at Christmas played with buttons from the button box rather than money.
Olive was always generous, giving things away, freecycling just as we are doing now so I know she'd approve.
In the holidays we'd go to aunt Olive's caravan near Southend sometimes. Or she would come on holiday with us and our cousins to places on the east coast like Sea Palling, bracing! She'd read us stories and we'd play tricks on her like putting a china egg in her egg cup at breakfast.
As we got older, aunt Olive was a source of treats. She took me to the hairdresser when I was about 10 and I got a bob hair cut. She bought me a magic set for my birthday, not a practical thing but something I had dearly wanted (I can't remember why).
Eventually Len sold the shop and everyone dispersed. Len and Olive lived in retirement in a bungalow near the east coast and we would visit quite often. When Len died it was Betty, my mum's sister, who took time to look after Olive.
At about that time I was moving into a flat in Palmers Green in North London. Olive gave me two items of furniture for the flat: a bedside cabinet and the rocking chair. I used to sit in the window at the flat and read or sew. It was the best thing I had apart from my sewing machine. She lent me her watch for my wedding day (something borrowed).
When Olive died hers was the first funeral I conducted, on my 33rd birthday.
I remembered driving along the M40 towards Oxford, returning to college, praying 'May the God of Peace comfort, hold and sustain you now and forever'.
It's been a great chair.
In our life and our believing

The love of God
JAL 08.01.2019